Shaykh Hassan Dyck and the Muhabbat Caravan Meditation and Sufi Flavours
Thursday 12 May
Riad Dar Bensouda – 18.00
Shaykh Hassan Dyck and the Muhabbat Caravan
Meditation and Sufi Flavours
The listener is an interpreter and the interpreter a listener.
Over a glass of tea in a superb setting, Shaykh Hassan Dyck and other artists representing the Sufi world offer a meditative path through universal spiritual song. The performance conjures up the mystical wisdom of Islam through poems, particularly those of Rûmi and Hâfiz. This is a rare moment which pays tribute to both the feminine element within Sufi poetry and the Islamic arts.
The music of Shaykh Hassan Dyck is inspired, giving emphasis to improvisation and particular attention to the ambiance, vibration and resonance of the auditorium in which his viola d'amore echoes.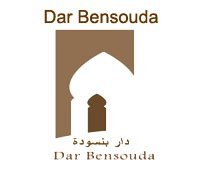 In partnership with Riad Dar Bensouda.
 
Ticket Price
Event Location
Riad Dar Bensouda